Mr. Roger A. Mahadeo
Managing Director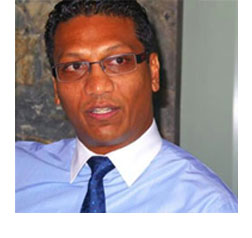 Mr. Roger A. Mahadeo resided in the UK from 1986 to 1998, where he completed his degree in business administration. Mr.  Mahadeo entered the Assistance industry in 1991, where he joined the UK subsidiary of one of the largest Assistance companies in Europe, as Financial Controller.  In 1992 he was appointed to the Board as Company Secretary, and promoted to General Manager. Mr. Mahadeo was responsible for three profitable trading companies with turnovers exceeding 30 million pounds, specializing in medical assistance, roadside and accident management, and concierge services.  During this time he also completed various internal management and insurance courses.
In 1999, Roger pioneered the first Assistance company in Trinidad & Tobago and the Caribbean.  Specializing in brand support call center solutions, the company he pioneered almost 17 years ago, is still the premier provider of outsourced call center brand solutions, with major companies like Guardian General Insurance Limited, Guardian Life of the Caribbean, Trinre, Agostini Insurance Brokers, Neal & Massy Automotive Group, with brandings like MotorAssist, Home Assist, LifeCare, and most recently, MedStar. In May 2005, Roger was a keynote speaker on Telehealth Nurse Triage at the annual Caribbean Telecommunications Union Conference hosted in Trinidad & Tobago. Mr. Mahadeo was also a keynote speaker at the recent NOVATECH 2005 conference in Dominican Republic in October

Camille Ramnarine
Director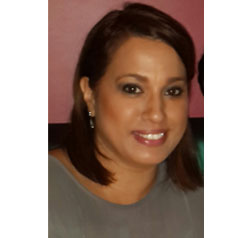 Camille has a Bachelors Degree in Psychology from London Guildhall University . Since the age of 18, she has spent her entire working career working in the area of customer service and has developed a passion and expertise for recognizing and understanding customer needs and making sure that these are met.
Camille was one of the founding Managers of 800 STAR in 1999, responsible for all HR, Payroll, and Administrative functions of 800 STAR. In 2004, her responsibilities were extended to include client account management, as Executive-Client Services. In 2006, Camille was appointed to the Board as a Director of 800 STAR Limited and is responsible for all aspects of the Trinidad Operations. Camille has also attended a number of courses in Customer Service.


Dr. Nigel Lum Hee
Consultant
Dr. Nigel Lum Hee graduated as a medical doctor from Bristol University in the United Kingdom. He worked in various hospitals in the UK while pursuing postgraduate training in the field of Internal Medicine and has several publications in international medical journals. He was elected to the Membership of the Royal College of Physicians of the United Kingdom in 1995. He returned to Trinidad in 1996 and was employed in the public service and where he continues to work as a Specialist Medical Officer in Internal Medicine.
In addition, he has been a Director on the Board of one of the premier private hospitals in Trinidad and continues to practise medicine there, providing both emergency and outpatient medical services. For many years he has been a Director of a charitable institution responsible for the majority of voluntary blood collection in Trinidad and is closely involved in many aspects of its operation.